​En temas de joyería intento mantenerlo lo más mínimo posible, en especial cuando se trata de mi estilo diario. Mi tendencia es utilizar accesorios llamativos cuando visto trajes formales o en actividades nocturnas. No obstante, me he visto utilizando accesorios mínimos dejando que lo llamativo de mi "styling" sean los zapatos, las carteras o mis labios rojos.

Sin embargo, me he encontrado fascinada con la nueva tendencia que muchas mujeres se encuentran utilizando en estos tiempos; el "layering". He observado que el "layering" es la tendencia más aclamada por todas y la realidad es que vino para quedarse. Las chicas de CM Creations Catiana y Melanie han creado una línea de accesorios con detalles mínimos donde los puedes utilizar en conjunto o separado. Estas chicas saben cómo crear piezas sencillas, de excelente calidad y lo mejor de todo es que su visión es única. Como he mencionado en otros artículos he tomado la decisión de apoyar líneas "Hechas en Puerto Rico". Luego del huracán María muchos negocios sufrieron económicamente; convirtiendo su sustentabilidad económica como su prioridad a trabajar. Si apoyamos e invertimos en negocios locales aportamos al sustento económico de nuestra isla . Esta y otras razones han sido mi fuerza para invertir mi dinero en líneas puertorriqueñas. ¡Así que! He invertido en estas hermosas piezas como parte de mi estilo minimalista. En adición, el dorado es el color del verano y es un plus al momento de mantener ese "tan" playero (un tip para ustedes). Perfecto para la transición a la temporada del otoño.

---

When it comes about jewelry, I don't do big statements for my typical daily style. I usually use big necklace statements for my night's outfits or formal dresses, but recently I love to use minimal accessories at night an using my shoes, bags or a red lip as a big statement. Meanwhile, I see a lot of girls and women these past years using layers and layers when it comes about necklace, rings, bracelets turning this style the most acclaimed trend at the moment of styling accessories. The girls from CM Creations Catiana and Melanie knows how to do it. This brand has many beautiful minimal pieces handmade; that you can combine with everything. There vision is unique and the quality of pieces are very good. As I mention on older post I decided to support brands that are "Made in Puerto Rico". After hurricane Maria many businesses suffer from the devastation. The only way to maintain our economic sustainability is investing in local brands. That's one of the many reasons that I decided to put my money on Puerto Rican brands. So! For the summer the gold color is a must when it comes on styling accessories and there are perfect for revealing our beach tan (a tip for you ;)). Also! There are perfect for transitioning to fall season.
Powered by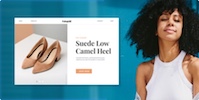 Create your own unique website with customizable templates.